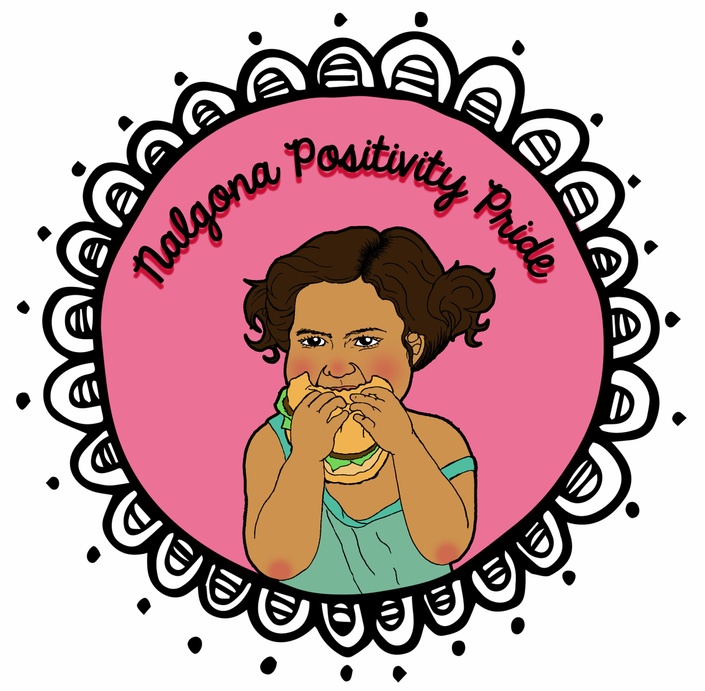 Decolonizing Series by Nalgona Positivity Pride
Unlearn, Honor, and Heal
Although some of us have the privilege to attend a university we rarely have the opportunity to see our stories reflected. Self-discovery and healing opportunities are rare instances inside academia. Colonialism, genocide, patriarchy, and racism are all factors that have interrupted ancestral knowledge that pertains to us as people of color. Consequently, indigenous traditions were criminalized, destroyed, and tabooed. Many of the descendants of those that once flourished on Native lands, are working vigorously to unearth ancestral wisdom with the purpose of honoring the ancestors and preserving the following generations. In this spirit, Nalgona Positivity Pride has worked together with others to put together this simple e-coarse made up of 4 different topics by 4 different womxn that range from curanderxs, educators, birth-workers, medicine womxn, and or activists.

Topics Include:
Decolonize Your Medicine by Mama Maiz Blanca Diaz: Participants can expect to learn about the importance of reclaiming ancestral medicine and how to respectfully continue traditional use of plants. Historical trauma has led to the loss of ancestral knowledge, plant knowledge, and healing medicine. In this talk, Blanca, will speak about the use of steam medicine and how one can incorporate this medicine. She will also cover the benefits and use of the four elements, Nopal, Damiana, Mugwort, and Rosemary.
Decolonize Your Menstruation by La Loba Loca: In this talk La Loba Loca will be discussing about one of the most misunderstood ceremonies, mxnstruation. Participants can expect to learn about decolonizing and (re)claiming anatomy, the impact of gendering mxnstruation as a 'woman-only' experience, and moon blood medicine and magic. Furthermore she will cover reusable mxnstrual products, menstrual art & other ways to use moon blood.
Decolonize Your Love Story By Doctora Laura Ramirez: This talk will give participants insights on how colonialism, patriarchy, and the church have tainted one of the most sacred feelings and unions that have ever existed: love and romantic relationships. The way women of color experience sexuality, relationships, and their own self-love have been greatly shaped by forces that are not innate. In this talk, Dr. Ramirez will share different tools that bring awareness to our love visualizations and patterns. More importantly how can we recognize the love within us and call in the love we seek.
Decolonize Your Intuition by Leah Garza from Crystals of Altamira: Intuition is our most important and powerful ally and being able to access this innate guidance system is a birthright. However, many of us have lost our connection to it. As members of a society built on patriarchy, white supremacy, and social and legal oppression, our intuition has been colonized. Now is the time to decolonize our most intimate and trustworthy ally. In this workshop participants will learn how the structures of the dominant culture participate in colonizing our intuition, how to use mediation to reconnect with yourself, and how to use muscle testing as a way to listen to your body.
Plus 2 Bonus Exclusive Interviews With Mama Maiz and La Loba Loca
PLEASE BE AWARE THAT TOPICS OF TRAUMA WILL BE DISCUSSED.
This is a self-paced e-coarse were you can watch and download the videos at your convenience. No grading, no deadlines, no assignments, no pressure, because learning and healing must take its organic coarse. Small quizzes in the e-coarse are optional.
This e-coarse is perfect for folks beginning to learn about ancestral knowledge and for people wanting to expand their knowledge on what does it mean to decolonize. Our allies are welcome to take this coarse.

Our Maestras: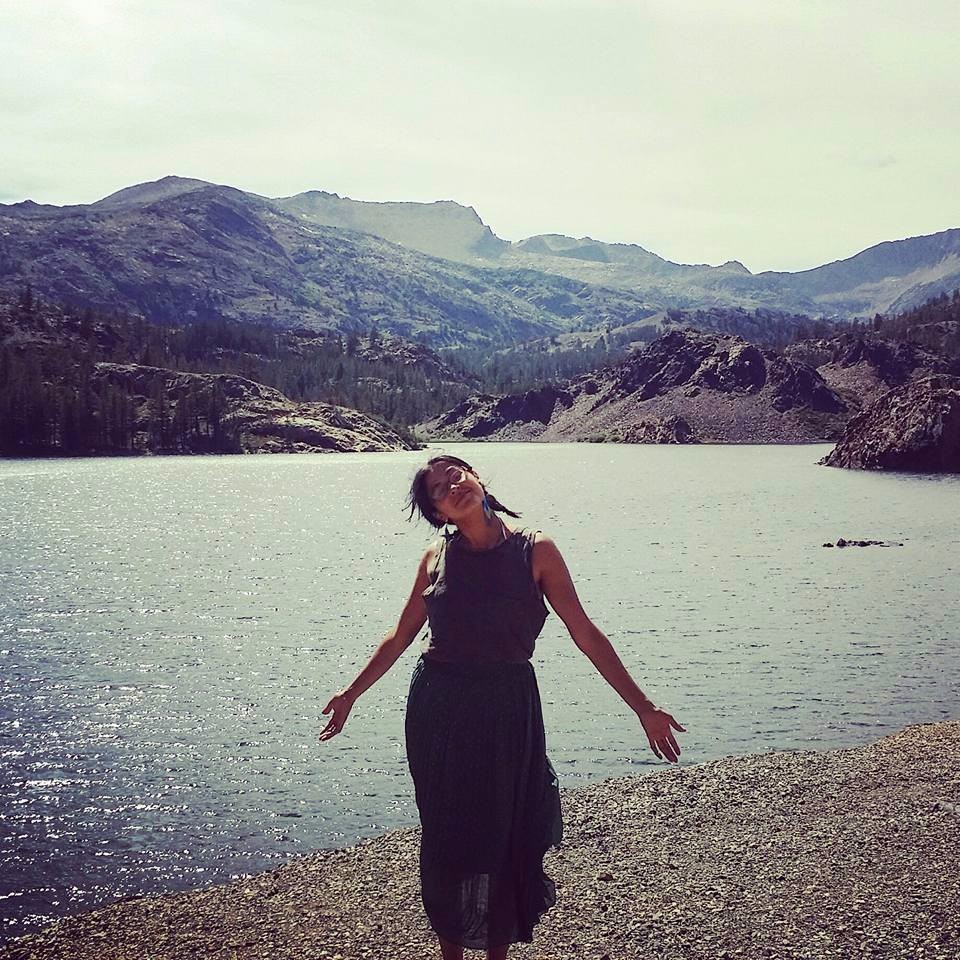 Decolonize Your Medicine by Mama Maiz (Blanca Diaz)
Blanca Estela Diaz is a sacred element protector, hierberx, traditional birth worker, educator, and the person behind Mama Maiz. After personally healing from trauma caused by abuse, she felt called to hold circles and classes to encourage community to return to the sacred ancestral ways. Blanca works with and alongside QTBIPOC communities and womxn of color. Her work is inspired by the stars, plant ancestors, fungal ancestors, and the fauna nation. She resides in Long Beach, CA and runs Flora Y Tierra with her partner, two cats and her Tortoise.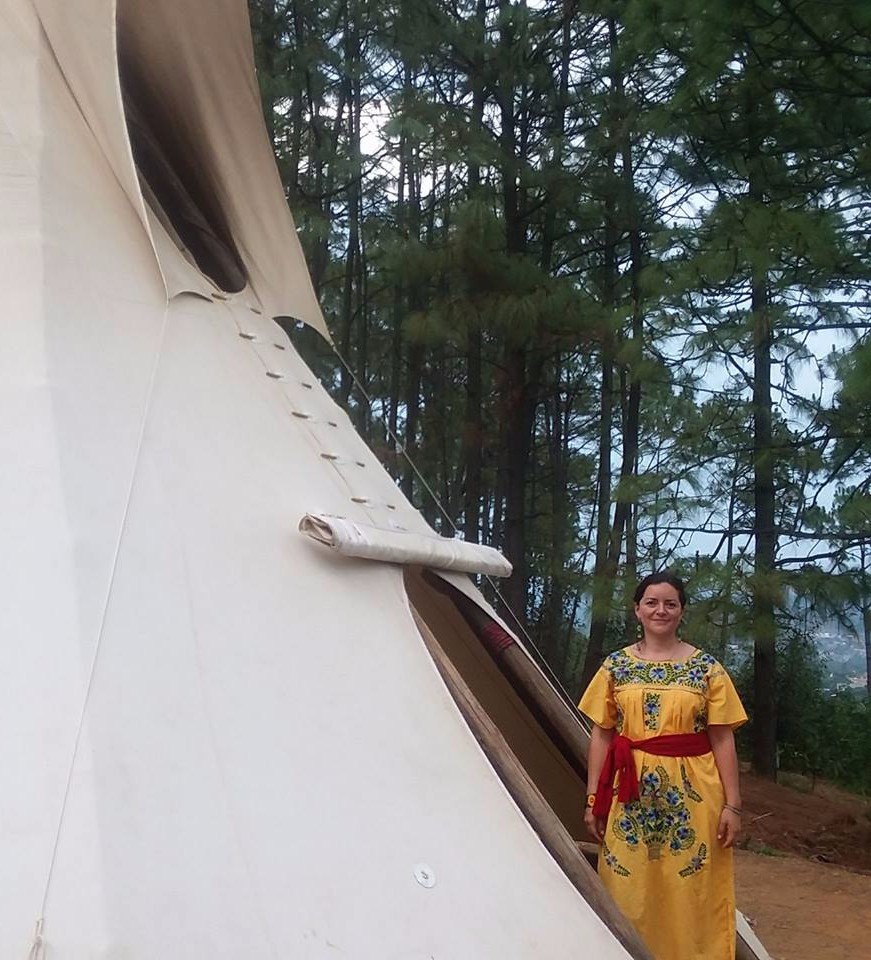 Decolonize Your Love Story by Dr. Laura Ramirez

Laura J. Ramírez is a Mexican womxn, a mother of 2 Chicago public school students, a transnational human rights activist and a professor of Education with an emphasis on Latina/o and Chicana/o Studies, social movements, and Women and Gender studies. She holds a doctorate in Educational Policy Studies from the University of Illinois at Chicago. Her work is grounded on the belief that womxn of color are at the vanguard of changing the world through their struggles against injustices in their myriad of forms and by waking up to the violence that colonization and capitalism has inflicted on them, their families, and communities. She is dedicated to unearthing notions of love that have kept womxn enslaved to patterns and cycles that no longer serve them and she intends on creating spaces to work through them as to create new opportunities to dismantle the chains of colonized love.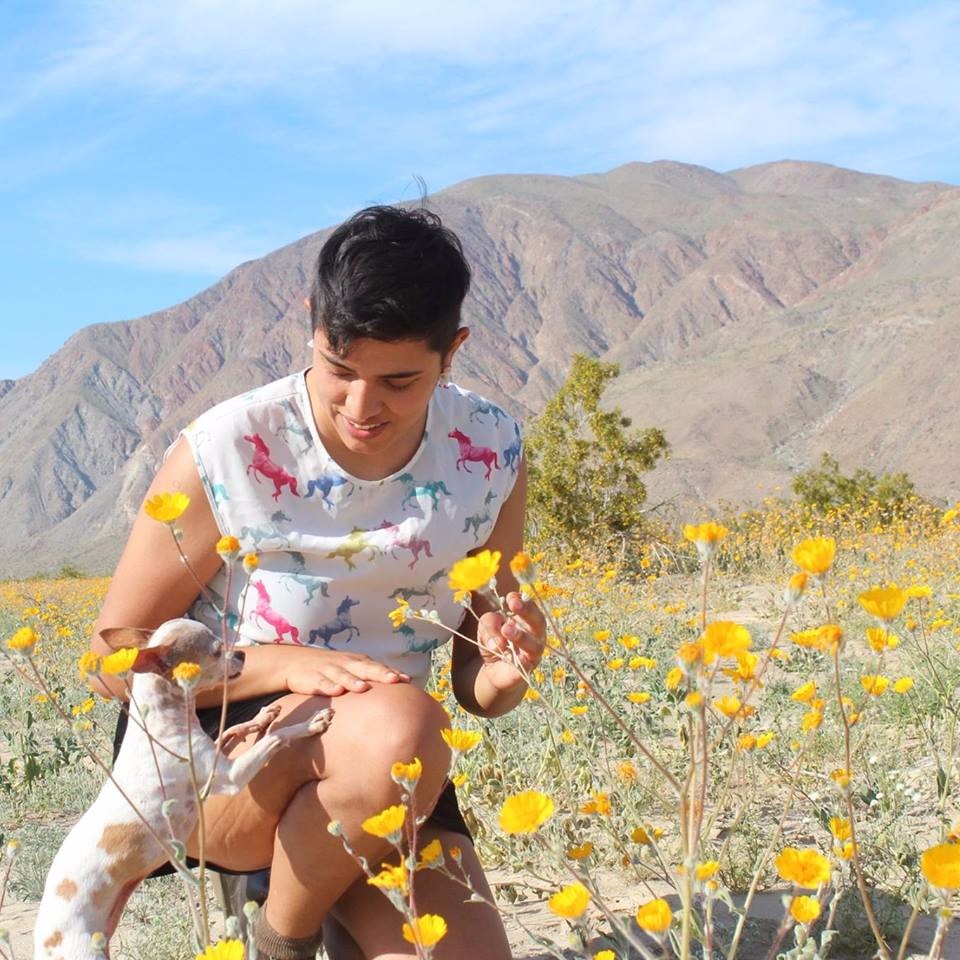 Decolonize Your Menstruation by La Loba Loca
La Loba Loca is a Queer, Chocolla, Andina, South American migrant, artist, researcher, writer, handpoke tattooist, full spectrum companion/doula, aspiring midwife student, seed-saver, gardener and yerbetera. Loba is currently based in Los Angeles, CA but constantly travels across Turtle Island and Abya Yala to facilitate shares and circles on herbalism, plant relations, social justice, healing justice and autonomous health. In the past years, Loba has been delving on creating educational material and providing consulations/comadreo online to ensure the work is accessible to all. Loba is invested on disseminating information with the hope that self-knowledge and (re)cognition of abuelita knowledge will create a future where we can depend on ourselves and communities.

Decolonize Your Intuition by Crystals Altamira (Leah Garza)
Just like you, Leah Garza is an eternal being of light. She has spent the last two decades in the world of education, and through her own experience as a student, and later as a teacher, she came to understand the ways in which the school system oppresses us, from crushing our spirits to diverting our dreams and tracking us into prison. Leah's work now is centered on the intersection of healing, social justice, and decolonization. Leah has been giving workshops, classes, meditations, and healing work to help people, especially womxn of color, reconnect to the innate and eternal power of their soul, and take inspired action to create the lives they dream of, from a place of radical love and compassion. She lives in East Hollywood, with her partner, dog and cat.
Your Instructor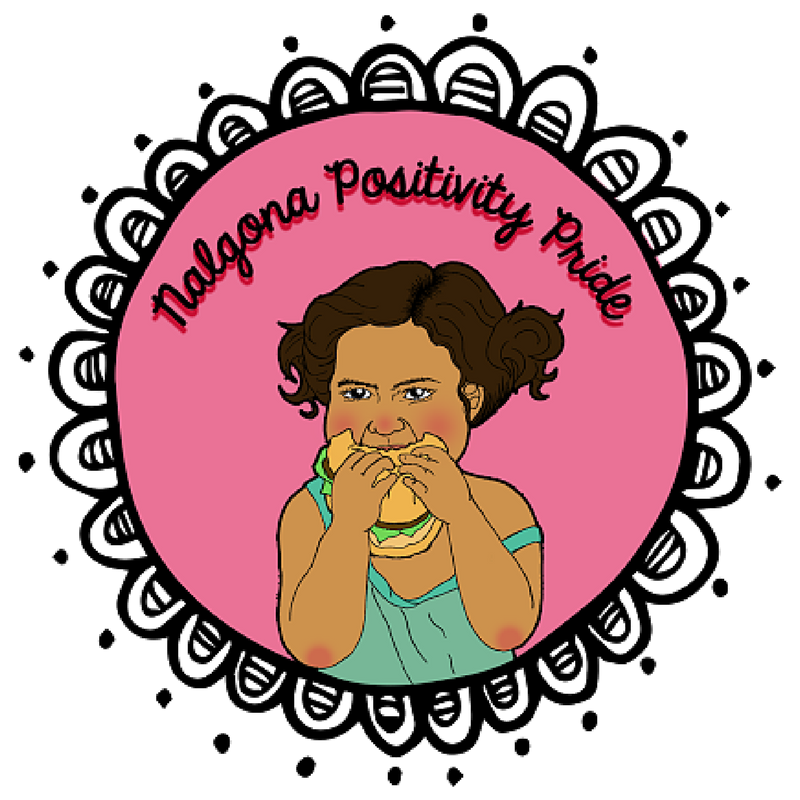 Nalgona Positivity Pride (NPP) is a xicana-indigenous body-positive organization that provides intersectional eating disorders education and community-based support for people of color who are struggling with troubled eating and poor body-image. After not seeing her own experiences reflected and the lack of cultural awareness in the eating disorder world, Gloria Lucas started NPP in 2014 out of an urgent need to create a platform for communities of color and indigenous-descent communities who struggle alone. Gloria first-hand experienced the isolation that comes with being a person of color with an eating disorder and the absence of services for low-income people.
NPP's line of work focuses on uncovering the impacts of colonialism, social oppression, historical trauma and its role in impairing relationships indigenous-descent people have with food and body-image. NPP's goal is to help people of color and indigenous descent folks find education and resources for self-empowering, resistance, and healing.
In addition NPP has:
been featured in MiTu, NPR, Bitch Magazine, Remezcla, Huffington Post, Cosmopolitan, Latina, and Bustle.
spoken in multiple national conferences including The Binge Eating Disorder Association Conference, National Eating Disorders Association, & The Fat Activism Conference
lectured internationally and has spoken at The University of California, Santa Cruz, The University of Texas at San Antonio, School of Social Work University of Michigan, and the University of California, Los Angeles
over 70k social media followers
collaborated with The Body is Not An Apology, Association for Size Diversity and Health (ASDAH), National Eating Disorders Association (NEDA,) and Trans-Folx Fighting Eating Disorders (T-Ffed).
Finally, NPP lectures, hosts events, hosts support groups, and creates social media content as a way to reach out to and empowers the individuals whose bodies are systematically at the margins of white/ mainstream 'body positivity' movements.
Frequently Asked Questions
When does the course start and finish?
The course starts now and never ends! It is a completely self-paced online course - you decide when you start and when you finish.
How long do I have access to the course?
How does lifetime access sound? After enrolling, you have unlimited access to this course for as long as you like - across any and all devices you own.
What if I am unhappy with the course?
We would never want you to be unhappy! If you are unsatisfied with your purchase, contact us in the first 30 days and we will give you a full refund.